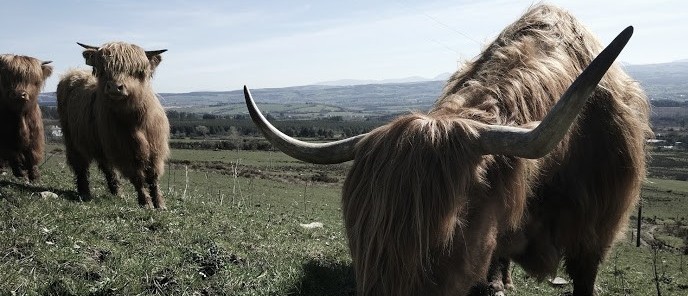 Welcome to my website I will be blogging about farming in Ireland today and the issues it is facing. These are my opinion only and my views are my own.
My Story
I am farming on a hill farm in Co.Kerry with highland and belted Galloway cattle as well as a few Kerry bog ponies. The reason I decided to go with these animals is because they are extremely hardy low cost and low maintenance. Surviving in the highland of Scotland they have a double coat of hair which keeps them dry and warm and the highlands can survive outside down to -30 degrees celsius.
They can easily be out wintered with only minor supplementary feeding like hay or silage if grass is scarce. They are also excellent foragers and will eat briars trees and bushes that other cattle wouldn't. Because they are so well insulated they also put on and keep on weight very well as they don't need to use as much energy or feed in keeping warm as other breeds.
Most beef farmers keep continental cattle like Charolais limousine Belgian blues as I used to and was also a dairy and pig farmer but the problem I found was that they were very high input systems which was fine when things were going well but when market prices collapsed or feed prices went up the farmer is left very exposed.
I changed to a low input system which works better in wet hilly ground and do some contract rearing over the summer and keep stock numbers during the summer this allows me to keep any farm payments and not be as exposed to the markets. It also allows me to have time for other things like this blog or off farm employment and more family time.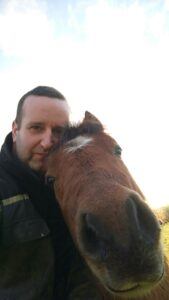 Why I Started this Blog
The reason I started this blog is to raise awareness about farming and different farming systems. I see a lot of media attention and bad press around farming and farming systems form people who quite honestly don't have a clue and possibly never worked on a farm in their life.
I am a great believer in nature and it is something I am passionate about and is also something I will be talking about how farming can work with nature and what the public can do to help.
My Goal
The goal of my website is to raise awareness form a farmers point of view and hopefully make some changes in farmers lives and some peoples attitude towards farmers. It might also give me a chance to try something new that I have being trying affiliate marketing which is basically reviewing some products and if someone likes the item and purchases through one of my links to the product I could get a small commission
If you ever need a hand or have any questions, feel free to leave them below and I will be more than happy to help you out.
All the best
DJ
blackfieldfarm.com