Highland cattle sale page
From time to time I will have some Scottish highland cattle for sale which I believe are some of the hardiest breeds of bovine in the world. From the highlands and outer Hebrides they are well-used to bitter rain cold and wind and will live on poor quality vegetation not suited to other breeds. Highlands are also one of the oldest breeds with some records of the breed as far back as the 6th century AD.
At Calving
They are a very easy calving breed and will calf unassisted with small hardy calves. Be warned although usually very placid they can be very protective just after calving and I find it best to leave them be around that time or at least be cautious as they do have very long horns over two foot long on adult cows. Some people dehorn them as calves but personally I think that it kinda spoils their looks when they are missing the horns.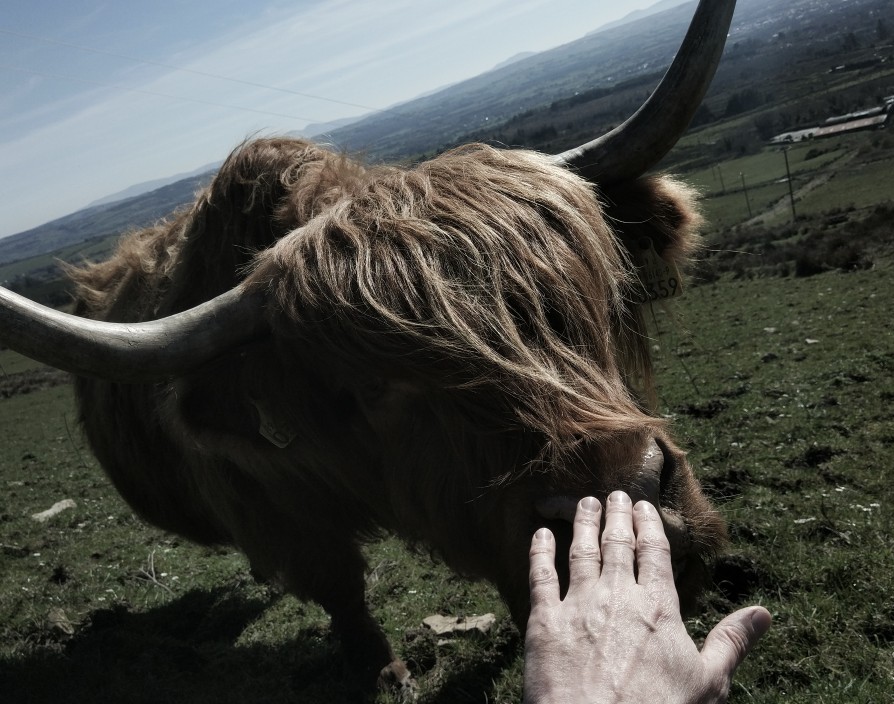 Today highland cattle can be found in most countries in the world including grazing up to 10000 ft up in the Andes they are more suited to colder and wetter climates. Highlands will thrive almost anywhere and are particularly suited to conservation grazing of poor quality hill ground and bogs. If there is not enough grass they will eat heather gorse rushes bushes trees or any other vegetation.
Out Wintering
Cold winters don't bother them either I have heard cases where they have been seen using there long horns to dig out vegetation under the snow and that they are almost as cold tolerant as the arctic dwelling caribou and reindeer. That been said though as with any animal I recommend you check they have adequate food supply and are not loosing weight under that long coat of thick hair. A bit of supplementary silage during the coldest months when there is no growth will keep them happy.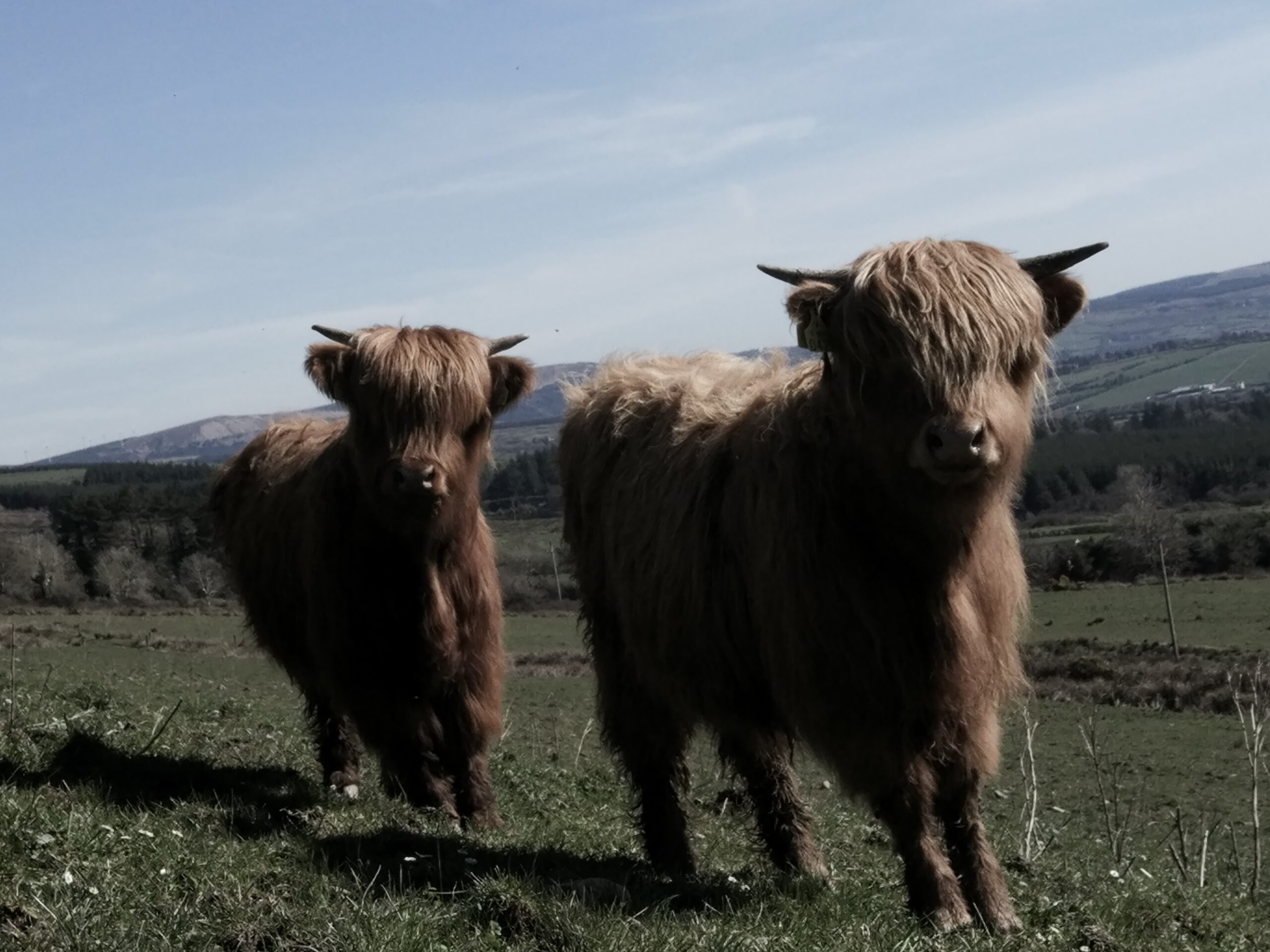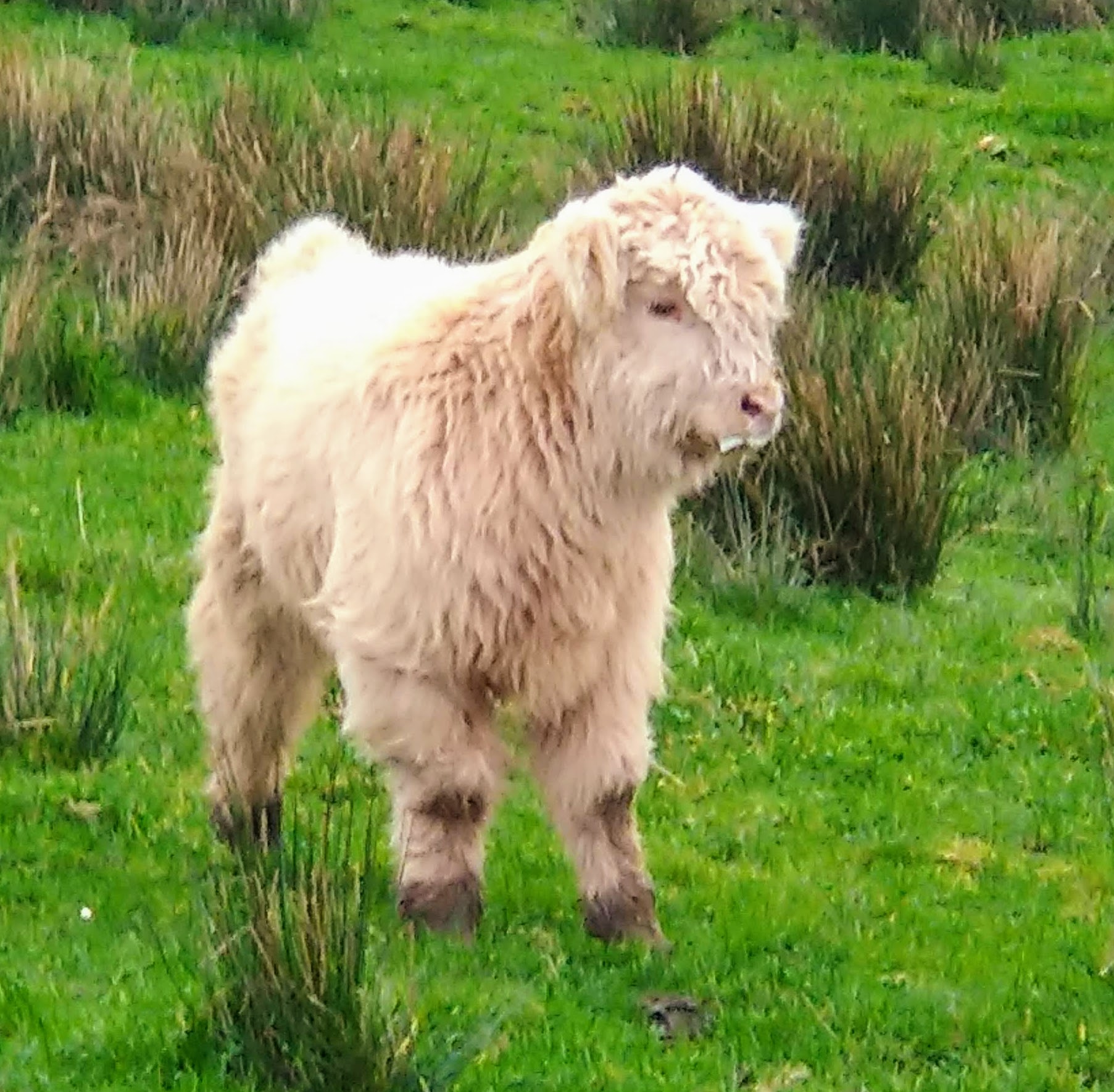 It is also important as with any cattle to keep some bit of human interaction so that the calves know what a human is and that you come bearing gifts usually in the form of a bucket of beef feed not that they need it but it will keep them following you if they know what it is. For anymore info on the breed drop me a line or click on the links below
wikipedia.org/wiki/Highland_cattle