At times, I will have Kerry bog pony sale at the bottom of this page. The ponies which were probably known as hobbyhorse in years gone by are a native Irish rear breed that would be classed as a mountain and moorland breed.similar enough to the Dartmoor, Icelandic or ex moor ponies they are an extremely hardy breed and will survive practically anywhere. They need very little care and are immune to a lot of equine diseases. The pony is small to average size and weighs around 190 to 220kgs and have a very kind and quiet temperament making them ideal pets.
In the past they were originally used as ponies for taking milk or butter to the creamery or bringing turf home from the bog or collecting seaweed but their numbers declined rapidly with the invention of tractors and cars to the extent that in the early 1990s their were only around 20 mares and 6 stallions living feral on the mountains around Glenbeigh in Co. Kerry when they were captured and tested by Weatherbys DNA Laboratory where they were characterized at genetic level as a distinct breed and the Kerry bog pony society was set up in an effort to breed them and save them from extinction.
Today their are around 300 registered ponies so while the numbers have improved they are still a rare pony mainly because of their size, While other breeds like the Connemara pony can be used for showjumping or riding the bog pony has limited use in today s world. They do however make an excellent companion pony and a great pet for children. They are also great grazers in marginal ground and will live happily in bogs or moorland in summer or winter. In winter, they grow a thick coat of hair to insulate themselves from the cold. They will do better than cattle as they can out compete them by grazing tighter to the ground and will graze on a wide variety of vegetation.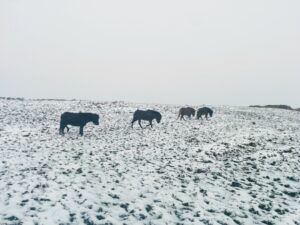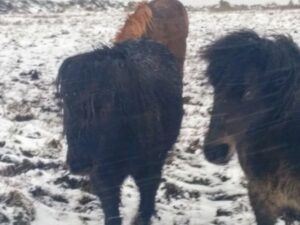 The Kerry bog pony has a unique footfall compared to other ponies which is believed to help spread its weight more evenly to travel over soft ground in bogs and wetlands. I have seen our ponies eating heather bilberry shrubs furzes and thistles and have even heard that they have been seen to use their hooves to dig out roots if vegetation was scarce. They also have a dish shaped face like the Arabian horses but are closer in DNA to the Icelandic and Shetland ponies which leads some to believe that they came to Ireland with the vikings.
If you are interested in getting a pet or companion pony then the Kerry bog is the friendliest pony you could wish for. Our aim is to help with the preservation of the Kerry bog pony and to keep the breed alive for future generations. When ponies are for sale I will post them below on this page all our ponies are purebred registered the Kerry bog pony society and have passports and microchips. For more information about the breed see links below.
Read my longer post about Kerry bog ponies Here
other links
https://en.wikipedia.org/wiki/Kerry_Bog_Pony
For sale
Name   April bell
Date of birth 24-4-19
April bell is an untouched yearling filly purebred registered  Kerry bog pony she is a daughter of rusty rua and granddaughter of flashy fox. She is microchiped wormed and ready to go she is a quite pony would be very easily trained.
Price   sold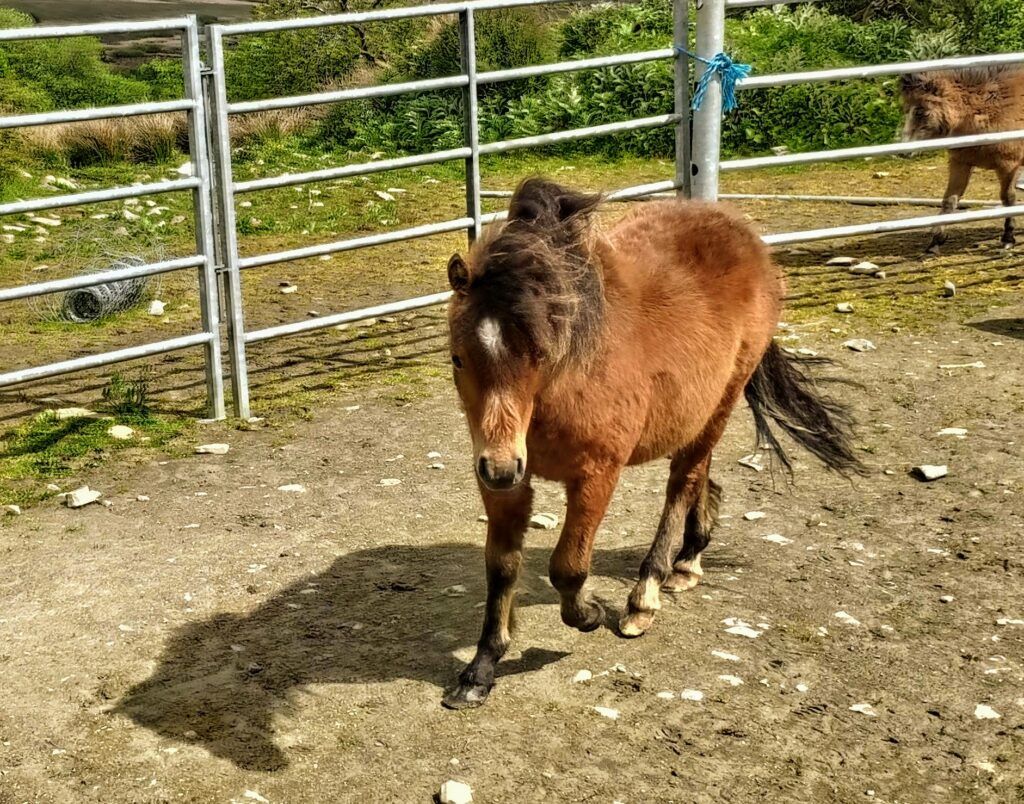 April bell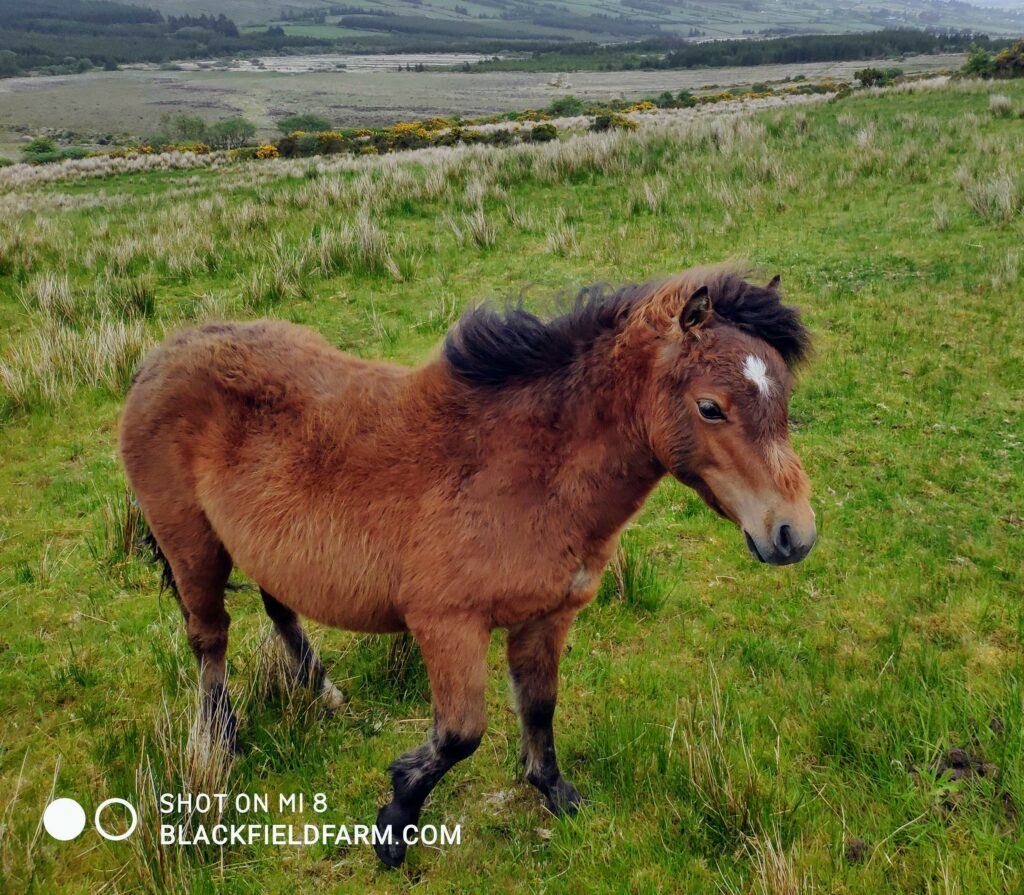 April bell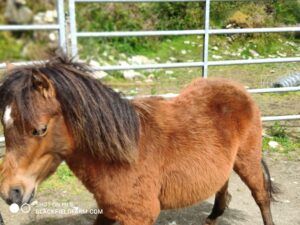 Name    Lakeside view
Date of birth   2006
Lakeside view is a chestnut class 1 mare purebred registered Kerry bog pony. She is microchiped and wormed and is a very well handled pony and very good with children (see pics above with little girl platting her mane)
Price sold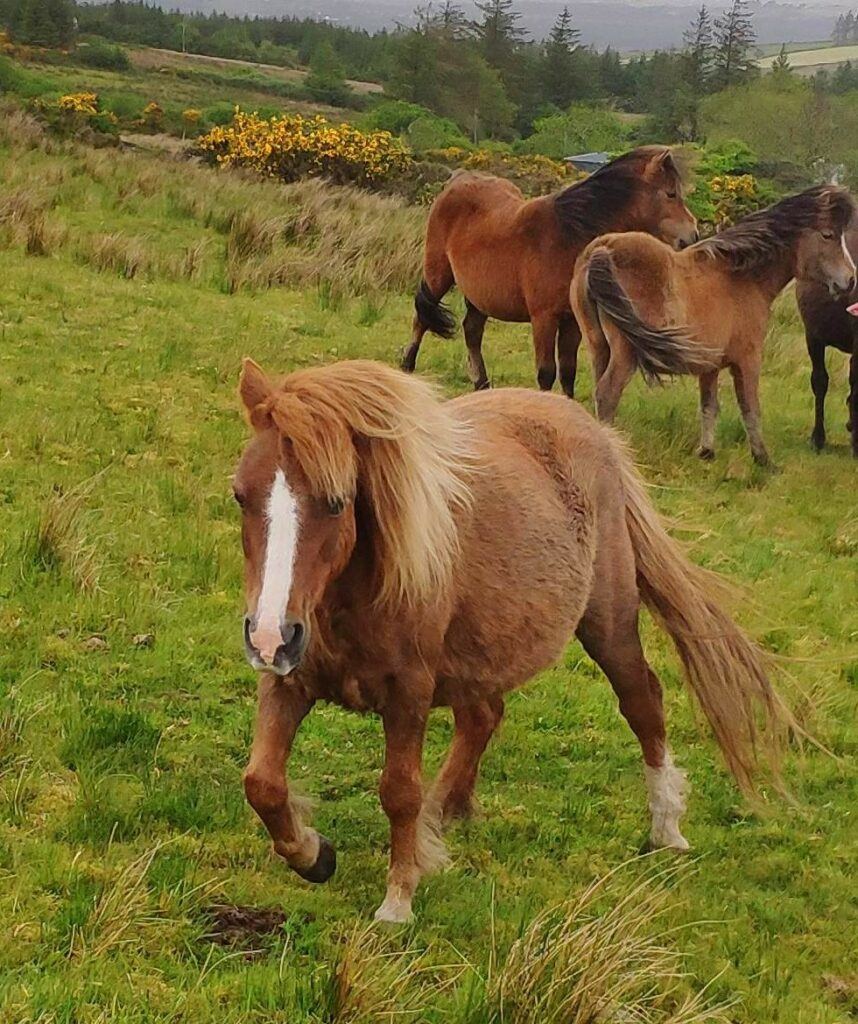 lakeside view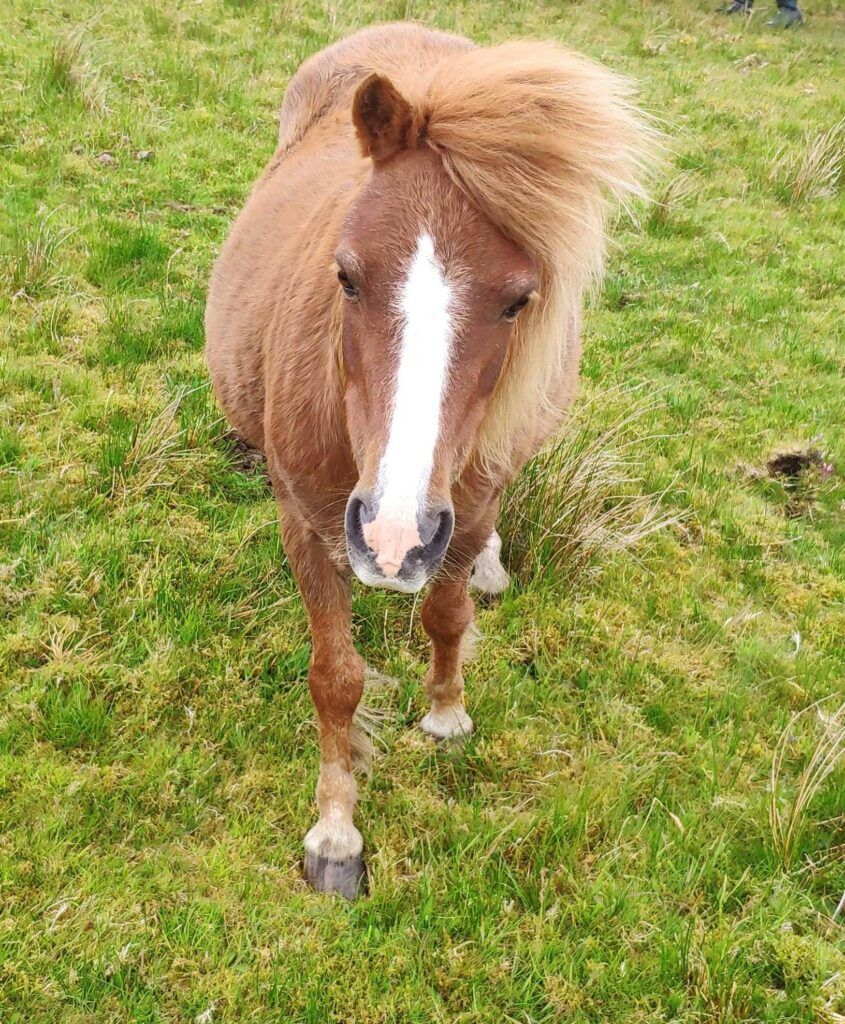 lakeside view