If you are thinking of buying a head light torch by far the best value is buying direct from china although it might mean that you will have to wait a bit longer for your package to arrive. The head light torch has come a long way over the past couple of years with the advances in led technology and lithium batteries they are now brighter than ever before and are also getting cheaper.
There are different torch setups for different situations like walking running hiking climbing etc. but The ones I am going to mention here are just the ones that give the most light and come in at the best value. I think light is the most important thing when outside working or walking on a dark winters night. There are lightweight head torches for running or other sports that require more endurance.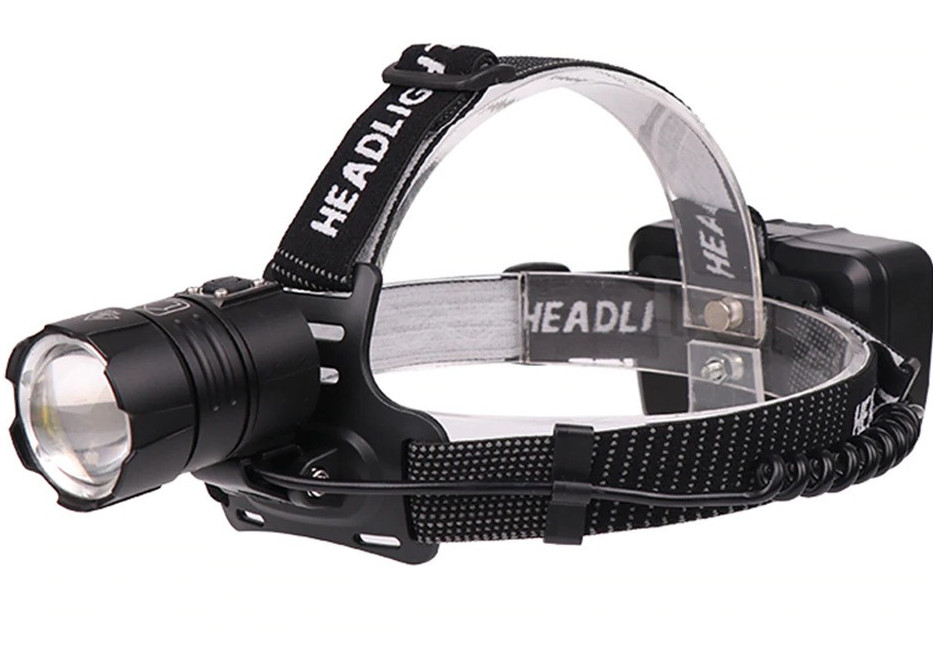 The newest led lights use XHP led which are brighter and stay cooler than older led lights in fact they claim to put out so much light it's almost unbelievable in that I wouldn't believe it.
To explain this further or put it in context a typical flash light that would be used around the house would usually range from 30 to 100 lumens.
I have seen a headlight that I will list below that claims to put out a maximum 400000 lumens which I would find very hard to believe. If it was real it must almost seem like turning on the sun.
In saying that I think they do put out a lot of light for the money and would be worth buying for the price. The main advantage of headlight torches is they are automatically looking in the same direction that you are and you hands are free to work whether you're feeding silage calving a cow or whatever else you might be doing out in the dark you won't be needing anyone to hold the light for you while your hands are busy.
There are plenty models to choose from starting at just a few euros and a lot will depend on what you need. I would be looking at price for the amount of light emitted. So below I have listed some of what I would consider some of the best value head light torches available at the moment
ZHIYU Powerful LED Headlight Headlamp 5LED T6 Head Lamp LED Flashlight Torch Head Light Using 18650 Battery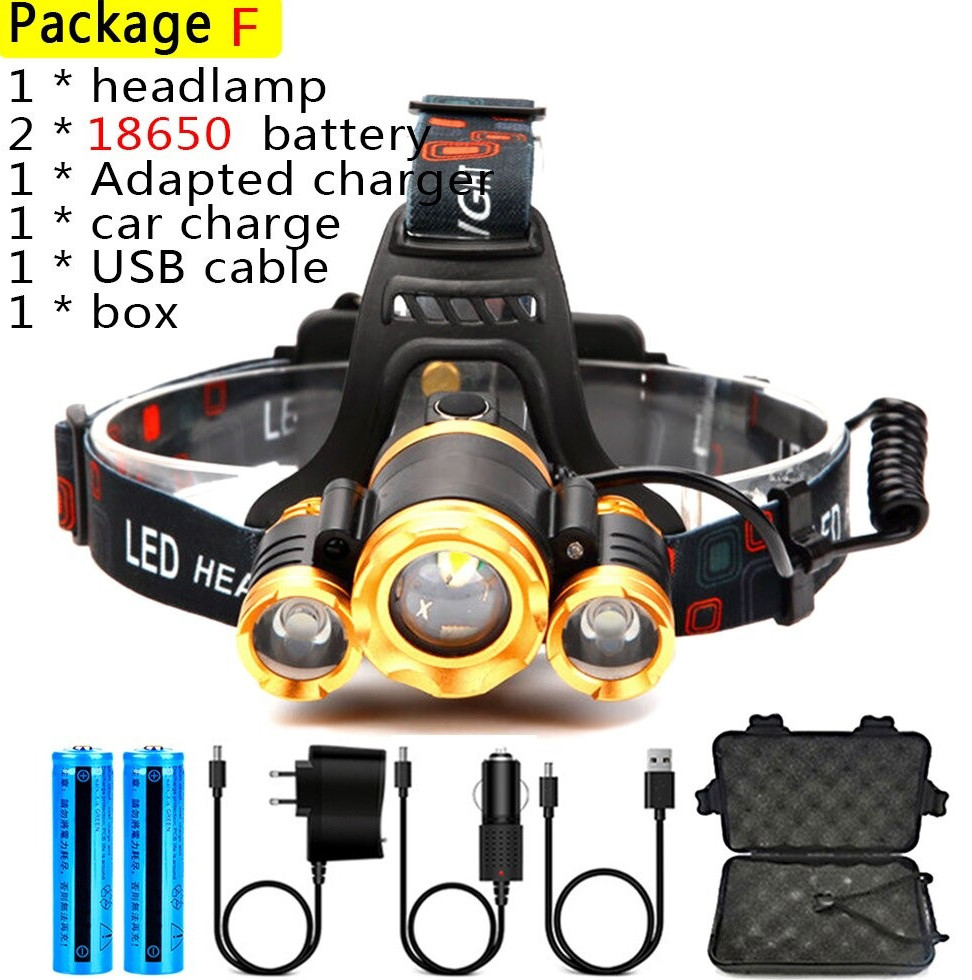 Starting at under 5 euros for the 3 led light model and ranging up to 15 euros for the top model with 5 led and sensors to pick up hand gestor for controls it does offer good value. Personally I would go for the basic cheaper model as I would think being more basic there might be less to go wrong but that is just my own preference. The main reason that I would not go for the 5 led model is I think the price is too close to the other head lights below that claim to put out more lumens.
New arrive 50000lm XHP70.2 32W powerful Led headlamp Headlight zoom head lamp flashlight torch Lantern 7800mah 18650 battery


A head light that claims to put out 50000 lumens and even recharge your phone if you should get stuck up a mountain is certainly worth a look. Using the XHP latest led technology and given the reviews it has gotten I think would be worth the money. I would go for the package B as I have USB plugs around the house already and just go for the zoom able head torch with the charging cable and batteries but again it is down to a persons individual needs.
400000LM XHP90.3 Powerful Headlamp Led Head Light Zoom Rechargeable XHP70 Headlight USB Head Lamp 18650 XHP50 Head Flashlight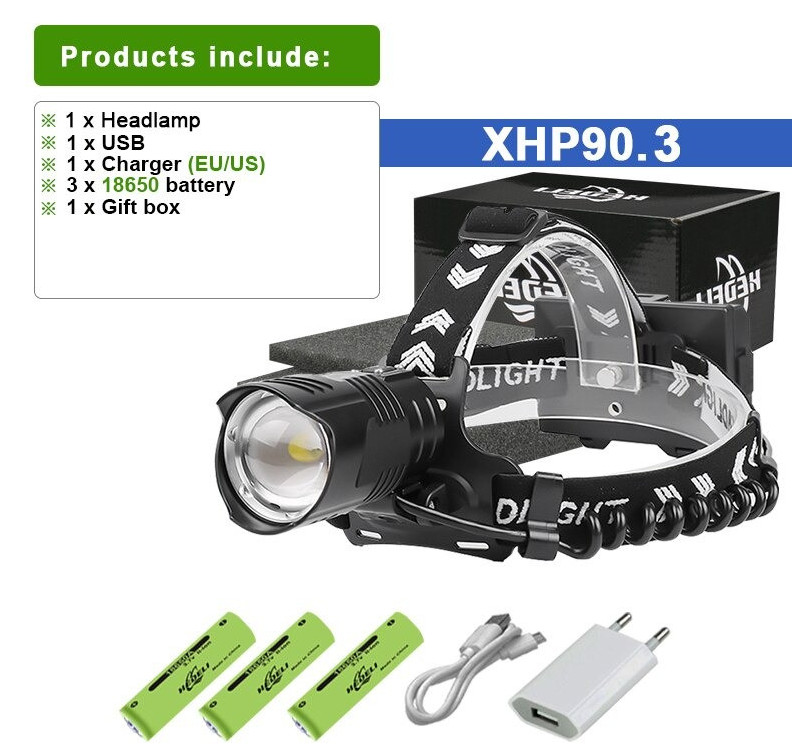 So if you wanted the best light I would go for the XHP 90.3 which is the very latest and brightest led light available claiming to put out 400000 lumens. I don't believe that it can be but I would be interested to see just how bright it really is. I think the head torches here are very good value compared to what you would pay in this part of the world and it is also worth remembering that all led lighting as far as I know comes from china anyway so for me at least if I wanted to be buying the best head torch available today for around 20 euros and cutting out the middle men then this head torch would make sense. It has 3 light modes and will also charge your phone should you ever need to.
I have included a video just to give some idea of what the new xhp led lights are like but just do a search on YouTube to see how powerful the lights really are