If you were are wondering what's the best drone for beginners then for me at least it came down to one clear choice the mini mavic 2 from DJI. You might be asking what does a farmer want with a drone anyway well for me at least I plan to use it for photos and videos for this website.
As I have a lot of hilly ground that is not always easy to cover on foot I am hoping that it might come in handy for checking stock and fences at times too. However, reasons aside it's mainly because I just want one like some people might want a new car or a certain style of a new coat or jacket. I wanted a good drone that doesn't cost a fortune.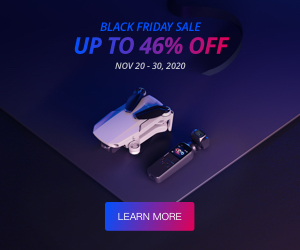 Why DJI
of all the drones that I have researched DJI have come out on top over and over again. The reason they are the best drone manufacturer on the market is because they consistently make better drones than anybody else. I have heard it said that the next best drone on sale now is at a level DJI was at 5 years ago.
Tello
The cheapest of the DJI drones is the tello which is really a childs toy which was made by a company called ryze with the help of DJI. Even though it's just a childs toy that is operated on a smartphone app it is still a fun toy. It has a HD camera and a flight time of around 13 minutes with a max range of 100 meters.
The tello is really just for indoor use but you could use it around the yard on a calm day and take photos or shoot video. It would be a good choice to introduce children into the world of drone flying. Still, I felt it was worth a mention as it's a good one to introduce children into the world of flying drones and the picture and video quality is quite good.
The Spark
A few years ago DJI introduced the Spark it was a leading small affordable drone that was really the first of it's kind which received great reviews when it was first released. At the time it was the cheapest DJI drone ever released and was only 300 grams while small enough to fit in the palm of your hand.
Although it was considered the best beginners drone at the time it only had a flight time of around 15 mins and a range of 260 feet over WiFi which in compared with the latest drones is not that far at all. It seemed to me in many ways to me like a big tello although I would not call it a toy it would not be up to the level of the latest drones like the mavics of today.
The Mavic Mini
Last year again DJI brought out a replacement to the spark in the mavic mini this was a drone you can fold up and put in your pocket and take outside and fly anywhere for 30 minutes. It weighs only 249 grams and that is not a number just plucked from the sky as anything over 250 grams need to be registered with the proper authorities in most countries.
Not only that but it had great video and camera features that would usually only be seen on more expensive drones. After watching many online reviews and videos on the mavic mini I knew this was the first drone that I was very interested in their was just so many things right about it especially at the price point it was coming in at.
It was packed with features like it would return to the exact point it took off from when the battery started to get low. You can see exactly where you are flying and what you are recording on your phone and many really cool features that do the work for you like circling a fixed point while keeping the camera fixed steady on a subject.
With all that was great about this drone it did have a few minor flaws. Being so light it was not great with strong wind and the remote control working off WiFi had a tendency to not work the best at long distances or out of the line of sight. At one stage I was bidding on one on eBay hardly used at 340 euros but then I thought they were not that much more from the DJI store or amazon and I would get a guarantee if anything should go wrong.
The Mavic Mini 2
As it turned out I was glad I waited because in less than a year their was rumor of a mavic mini 2 and sure enough the mavic mini 2 fixed the small faults in the original mini mavic. It now handles much better in strong wind the fold out legs seem much more rigid and there's a new remote and range of up to 10 km. Although in reality the battery will die before it gets that far away even though the mini mavic 2 has a new lighter battery with a few extra minutes of flying time.
The video has also been improved from 2.4 k up to full 4k recording at 60 fps I would consider this to be a proper photographer or vidographers drone and it still comes in at a price point of under 500 euros. If you are still wondering what's the best drone for beginners in 2021 I would be quite confident it's the mavic mini 2. I would also consider this to be the best drone without doubt in it's price bracket today.
That's why I am buying it and I will update this after a few months of ownership to let you know how it's working out. I also hope to put some photos and videos taken around the farm up on this website. As for where I am going to purchase I think the official DJI store has the best price for their drones even though they are also available from amazon the DJI store offer free postage and even have an offer of 5% off if you sign up to their newsletter at the time of writing this.
I could write a very long post about all the things this drone can do and how good it really is but I think it would probably be easier for you to click the banner below and see for yourself.